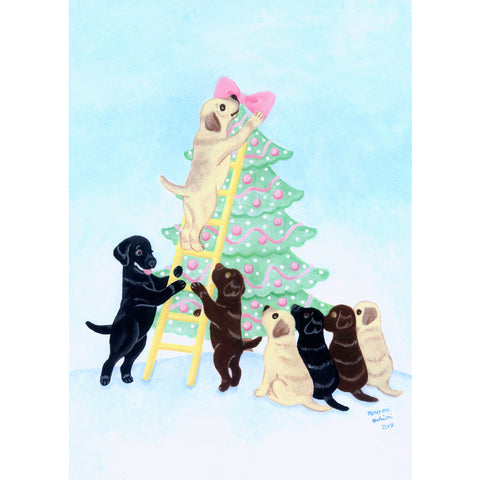 Holiday- Naomi Ochiai (Happy Labradors) Exclusive Design
We are thrilled to offer an exclusive design by Naomi Ochiai of Happy Labradors!  Naomi is well-followed in the Labrador loving community for her whimsical drawings of labradors doing all sorts of different things.  Exclusively for Pink Ribbon Puppies, a group of black, yellow and chocolate pups are busy decorating the Christmas tree! 
Our 5x7 professionally printed Naomi Ochiai exclusive holiday cards read, ''And the pups were all trimming the tree with care, as visions of treats danced in the air' and include a silver foil lined envelope and are packaged or boxed in selected quantities.