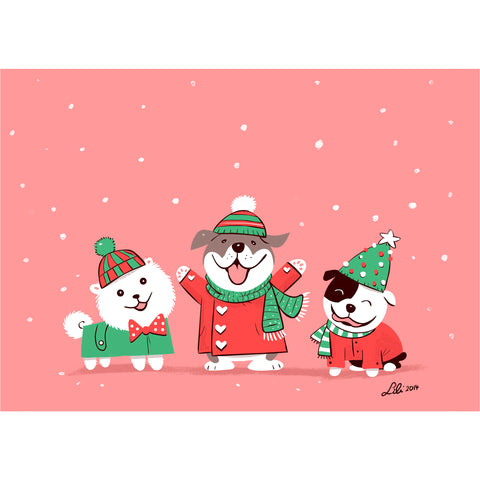 Holiday- Lili Chin Exclusive Design
We are thrilled to offer an exclusive design by Lili Chin of Doggie Drawings! Lili is an internationally recognized artist and illustrator and has generously create a Pink Ribbon Puppies exclusive design!
Our 5x7 professionally printed Lili Chin exclusive holiday cards feature three puppies caroling in the snow. Inside greeting reads "Wishing You a Joyous Holiday Season!" Cards include a silver foil lined envelope and are packaged or boxed in selected quantities.